Awesome
Okee's a great guy. Came through a while back and he got everything sorted out for me in no time. Highly reccomended
Quality, Knowledge, Service…. Peace of mind
I am the kind of person that wants the car to be in the perfect status, no issues or problems, no dents or scratches, no mechanical issues, no discussions with the dealer because of modifications and their effect on the warranty… yes, a little too much, but I enjoy driving and I love my car. When I decided to have the car coded, it was more a combined decision because I was also adding the hitch, so I contacted Okee and he was very professional and took the time to describe in detail what can be done, how he was going to do it and next steps, managing expectations, addressing my +100 questions and concerns about the warranty, so I was 100% sure of what I wanted. We agreed on the date and time and he coded my brand new X5. Before contacting Okee, I read a lot about BMW coding, saw videos, (yes, I am nerdy) and when you see Okee doing the work, you can tell he knows what he is doing while keeping you updated of what is happening and what's next. After few days I had to take my car to the dealer because an issue with the backup camera, they fixed it and they didn't have any issues at all with all the work that Okee did. So I am enjoying a lot more my car, with a lot of features that BMW has embedded but not activated and those will improve your life at the level you ask yourself, why would I want a car without this and that? If you are still thinking about it, don't wait one more day… go ahead and do it!!!!
Highest Praises
I can only offer the highest praises for Okee and CodeMyCar, as well as Invisihitch. Okee arranged to be available when I had the Invisihitch trailer hitch installed one day after picking up my new 2016 BMW X5 from the factory in SC. Prior to this installation, Okee had provided me with all the necessary files and information I needed to determine what coding changes I wanted on my new X5 and I was able to determine my selections. When I arrived at Invisihitch to have the trailer hitch installed, Okee had already been in contact with them and was standing by for the trailer hitch installation to be finished so he could begin coding my car. Took about an hour for the remote coding but everything was done perfectly and I was on the road heading home to DC exactly when I had planned. If you want/need coding done to your BMW, there is no question in my mind that Code My Car is the place to choose!
I just got my car coded by Okee (New York to Highlands of Scotland UK)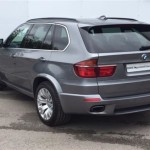 Okee is extremely busy but is very good at his job. I have had 3 cars coded by Okee and every time as done a first class job. I would highly recommend him to code any BMW. I have a slow internet connection, but Okee was very patient and took the time to code the car to my specification. If you need your car coding then Okee's your man, whether on site or remotely. Thanks again Okee.
Easy to work with great job
I installed the Mini Cooper Blue Tooth Kit in my 2010 Cooper Clubman, and went to a Mini Cooper dealer who could not program the components, and tried to tell me the ULF unit was bad. Worked with Okee who happened to be in my area of California at the time and he was able to get the full functionality of the blue tooth system working without issues. He also checked a few other things and was patient and now I have all the can be working on my Mini working. Luv the ability to raise and lower the windows with the remote.
Thanks again Ok, if I need things in the future I know who to call.
If you want it done right
Okee, is amazing. I own a 2014 Mini Cooper S JCW and spent over 800.00 and countless hours trying to get Mini connected and my I phone to work properly in my car to no avail. I came across Okee on a web sight one evening and he resolved all my issues for an amazing price and effort. There is no question if you want something done right in your vehicle which means a lot to you, put your trust in Okee.. he's very detail orented and thorough. thank Okee, a customer forever Glenn
Happy i3 Owner
Okee hooked me up with re-coding my i3 to dramatically improve range flexibility, along with numerous other nuances. Dealer had to update the software - had no issues at all because of the re-coding (ie, warranty NOT voided!). Okee recoded at no charge after the update, just as he said. Highly recommended.
Professional Service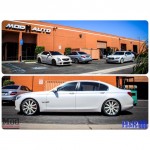 Excellent communication and service! Okee really stands out above he rest!
Over the top Customer Service!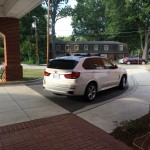 Okee seems extremely busy but does what he says, and when he says. He made a seemingly complex process very simple to go through and I am 100% satisfied with the results. The car is MUCH more fun to use with the enhancements he is able to add via coding. He even answers questions and offers advice that are probably beyond the scope of his services, just because he knows and is willing to share. What more can I say?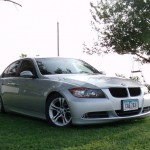 Okee does great work and is very good at returning calls and emails. He has done coding on my BMW a few time and has always done an A+ job. Very good guy and will use his service in the future. Thanks from Marc from Iowa.
Best In The Business!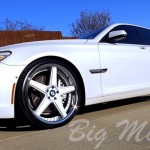 Okee has coded 2 of my personal vehicles several times. Why several? Because the dealership inadvertently removes the coding whenever they hook up your car and update software. Okee is VERY professional and more importantly, "knows exactly what he is doing from plenty of experience!" I have referred him several customers who have all been satisfied with his work. Being able to perform this remotely from the comforts of your home or office is a huge plus! Once you have the required cable and special files he sends you, he calls, and gets you all setup. I won't hesitate to return should the need arise or I get another Bimmer I want coded.
- Big Marcus
30 minutes in and out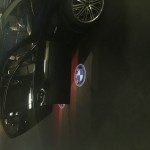 OKEE
Is the truth he programmed my car within 30 mins and I couldn't be more happy hit him up and let him hook you up dude is the real deal
Remote Start..and Coding
Got my 2011 328xi E90 completely coded and a seamless remote start put in...absolutely perfect and no wire hacking/splicing!!! This dude is awesome, plain and simple!!!!!!!! Maaaaaaaaan, couldn't be more happy with it all!
Coding Happiness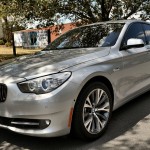 Okee did a wonderful job with my '10 GT this week. I purchased the Sirius option as well as had several items coded that I wanted on my Bimmer. Definitely worth the money!
A True Professional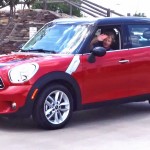 Okee installed coding for SiriusXM on my wife's 2013 Mini Cooper Countryman in Houston, TX. There were problems at first and Okee spent quite a bit of time determining how the Mini was set up for coding and how to go about it. Instead of getting flustered and giving up or telling me it wasn't possible, Okee persisted and was ultimately successful. I recommend him highly for any type of coding you may need, he is a true professional at what he does!
Stephen Anderson
Anderson Design
Extremely Helpful
I found Okee's contact info on an E90 website after no one was able to diagnose what was wrong with my car stereo. Okee took his time to look at pictures of my car stereo and even asked me to delay a potentially expensive visit to a sound specialist until he could make it to my city to look at it in person.
He emailed me a few weeks later to let me know he was coming to my city. Turns out he was right and he was able to fix my stereo in about 15 minutes with a method even European car specialists could not produce.
He is good at what he does and goes out of his way to do the best job.
Okee came through again on my 2012 BMW X6. After the Dealer said they would not touch or install a remote start, I reached out to him. He coded my car originally last year.
He installed the entire system(no cutting of wires) at all, in about an hour. The system works either through my keyfob, or the Drone App on my phone.
BMW Remote starting systems are more expensive than your typical American Car, however, his pricing to install was very reasonable. If you wanted to buy the components on your own, they would cost around $900.00! His pricing was very reasonable to say the least, and I trust him over anyone else.
Okee did it again!
Used Okee a year or two ago for coding and could not have asked for a better experience. I just used him again yesterday when I found out that he was offering remote starts. I have been looking and trying for years to get this installed and had always been told it was impossible.
I chose to install it myself since I'm in Ohio, and Okee walked me through the entire process - sat on the phone with me for a little over an hour. The process went flawlessly and the remote start works perfectly from either my key fob or my iPhone.
If you need any service performed that Okee offers, do not hesitate for a second to choose him. If you've gotten this far, just stop now, send an email, and set up a time to do it. You will not find a harder working, more knowledgable, friendlier, or more professional guy out there. He's been doing the coding for years and has it down to an absolute art. The remote starters are new but I can attest that he's got that process down just as well. Somehow, he's managed to do what people have told me for years was impossible. After as long as I've been told no, walking out to a warm car after work this evening kind of seemed like magic.
Remote Starter
I purchased a remote starter from OKee, but before I purchased it I had a lot of questions and OKee was able to answer all of them. The remote starter came in I hooked it up my self because OKee was able to provide me with a diagram how to hook it up. It was pretty easy its a plug and play system with 3 harness so there is no cutting wires and everything is reversible. I did run into a problem, the hook up was correct but the car didn't start. OKee troubleshoot with me for several hours. He came to a conclusion that it was a faulty harness or module so a few days later OKee drove up to see me in CT reinstall the new harness, flashed the new module and bingo the car started. He didn't want a penny for his trip. OKee is very professional and showed me how to use the remote started. I recommend this starter to anyone. OKee is very helpful and cares about his customers, you can count on him.
Thank Luke
Thanks
If anyone is thinking about doing coding, I definitely endorse Okee.  Great guys and he takes the time to explain the details.
Recommended
Okee's reputation is stellar because he is extremely knowledgeable and also a pure pleasure to work with.
At the start of 2014, my company forged an agreement with Okee to provide his coding service to all of our hitch customers -- for the hitch retrofit of course, but also to code the vehicle to the customer's preferred convenience settings at the same time. It has been a wonderful working relationship. Okee's customer orientation aligns perfectly with ours.
So whether you are purchasing a hitch from us and getting Okee's coding service thrown in, or just looking for a knowledgeable engineer to code your car, I strongly recommend Okee. Our business reputation now depends on his service. You cannot get a stronger recommendation than that.
Just got coded by OKee
I just got my car remotes coded by OKee (New York to Vancouver BC Canada)
I was initially quite hesitant, and anxious about the whole process. OKee was very professional starting from his initial email responses. He was very accommodating with his scheduling. A cable was USPS to me in about one week. On the day of the appointment he would send a gotomeeting and remotely take control of your computer (MacBook). What he did after this went way over my head. I saw my dash change menus, I saw my I drive flash, I even noticed my passenger seat move and inflate. After about an hour (wifi was a bit spotty), he would walk you through all of the functions. Windows/mirrors open and close with the key FOB. Up/down hatch with the key FOB. DVD In Motion, wipers back to home position, trailer hitch retrofit (main reason). I chose to work with OKee because of all the good feedback I got from many forum members. For the amount of money I paid, it was cheaper than BMW just doing the trailer retrofit.
All is working so well, loving the changes!
BMW Forum Testimonial
I needed to install a hitch onto my BMW X3 xDrive35i and after extensive research chose Invisihitch…great choice, great product and great customer service!!! 
if you need a hitch installed, look no further, these guys are real pro's that manufacture superior product and know their business well. I also s
aved over $500 by not doing it with BMW and received much better product that is INVISIBLE when not in use!!!  
After the installation was successfully completed, reprogramming (coding) of the BMW computer had to be done to recognize the changes made and my Invisihitch representative recommended for me to get in touch with Okee of 
CodeMyCar, LLC.  I called and made my appointment for 9am the next morning.  Well Okee called me at 9am sharp and was ready!!!  
This guy was super knowledgeable, 
friendly and informative
 and did everything remotely.  He also recommended a list of other convenient options that I took advantage of and had him re-program as well. While the coding was taking place, all I had to do is watch him navigate my computer remotely and activate all these awesome features we agreed upon.  
The whole job only took couple of hours and it was done perfectly. He also took the time to explain how everything works after the job was completed - I'M IMPRESSED!!!  I'm so glad I listened and chose CodeMyCar, LLC for this task. Regardless of what your BMW model is, if you need re-programming (coding) done, look no further, CodeMyCar, LLC should be the obvious choice. This
 guy is AWESOME and knows BMW computer system coding thoroughly.  
Thank you Okee, I'd not hesitate to recommend you to any of my friends...keep up the good work - After all, this is exactly what differentiates you from your competitors – PERFECT JOB!!!
CodeMyCar
As fellow BMW owners, I thought you would like to know about this guy.  I had an Invisihitch (Tow Hitch) installed on my X5 and got introduced to this guy.  He is amazing and professional.  I strongly urge you to look over his product and if it is right for you, DONT hesitate!!
Thanks
Thanks for your help.  You were very professional and prompt in responses.  Even after completing the coding you were open to answering other BMW related questions.  They lifetime warranty is amazing.  Thanks again and I hope someday to meet you and shake your hand.
2014 Mini Cooper Countryman S
Thanks Buddy!!! OK loving these new features lol... I just had the driving lights installed ad with this coding I can have all of these lights on!!! I'm so excited!!! and I'm loving the one touch sunroof!... And most of all the auto windows up with the key!!! Round of applause... Well worth it!!!